Pius IX's policy and reforms
L'elezione di Pio IX, al secolo Giovanni Maria Mastai Ferretti, al soglio pontificio, avvenuta il 16 giugno 1846, dette una spinta decisiva al movimento riformatore non solo nello Stato della Chiesa. Il nuovo papa (nato a Senigallia nel 1792) fu accolto con soddisfazione dagli ambienti liberal-moderati in quanto aveva manifestato qualche simpatia per il progetto neo-guelfo di Vincenzo Gioberti, soddisfazione che si tramutò in autentico entusiasmo quando il nuovo pontefice concesse, nel luglio, un'amnistia generale.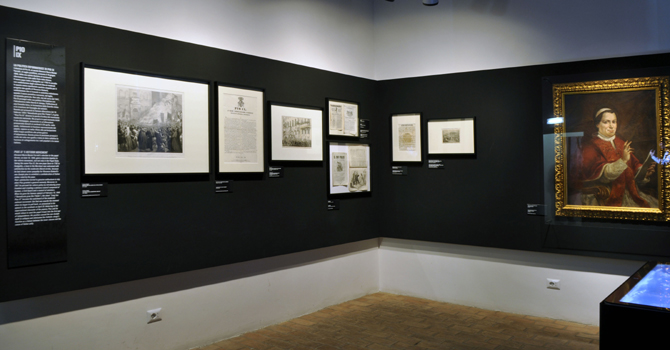 The election of Pius IX, born Giovanni Maria Mastai Ferretti, the papal throne on June 16, 1846, gave a great impetus to the reform movement. The new Pope (born in Senigallia in 1792) was welcomed by moderate-liberal circles because he had expressed sympathy for Vincenzo Gioberti's neo-Guelph project, and because he granted a general amnesty in July. During 1847, Pius IX continued his policy of reform with the introduction of freedom of the press, the establishment of a secular Commission, a Civic Guard and a Council of Ministers. When he uttered the "Benedite gran Dio l'Italia" speech on February 10, 1848, "Viva Pio IX" became the watchword of the national moderate movement. By then he began to disengage himself from it, and reinforcing the concept of the supranational papacy, refused to contribute troops to the first Italian war of independence. This episode meant the end of the neo-Guelph myth and deprived the Catholic clergy of the linking function between the working class and the Italian cause.